---
---
The Resilient Squad Competition Season 2
Due to the great success in Season 1, The Resilient Squad Competition Season 2 is back!
Due to the great success in Season 1 of The Resilient Squad Competition, we are now back with a brand new season for more organisations to compete and earn The Resilient Squad champion title! Buckle up and prepare your squad to compete in this exciting inter-organization competition.
Keeping our emotions in check has become a great challenge in the constant change of our working lives and environment as we are compelled to now re-adapt to our usual ways of work, shifting priorities yet again as well as how we interact and engage our team members.
In recent times of social distancing, many employees find it a challenge to maintain team dynamics with the lack of physical interaction. Feeling connected and supported by team members is undeniably crucial. When one feels detached from their colleagues, increased stress levels may follow leading it to the adverse effects on work productivity.
Our sister company, Eunoia, is a mental wellness hub that provides accessible and quality mental healthcare services. Our two companies collaborated to develop a unique virtual team building programme which aims to create meaningful digital relationships within team members, exploring about emotional intelligence awareness and building resilience while having some fun through gamification. This programme is ideal to help boost a supportive team culture along with building your employees' back-to-office momentum!
---
The Resilient Squad Competition Season 2
You may consider to participate in "The Resilient Squad" competition, where you and four (4) of your team members are invited to team-up and explore the self-paced gamified learning journey curated by psychologists.

At the end of this competition, you should be able to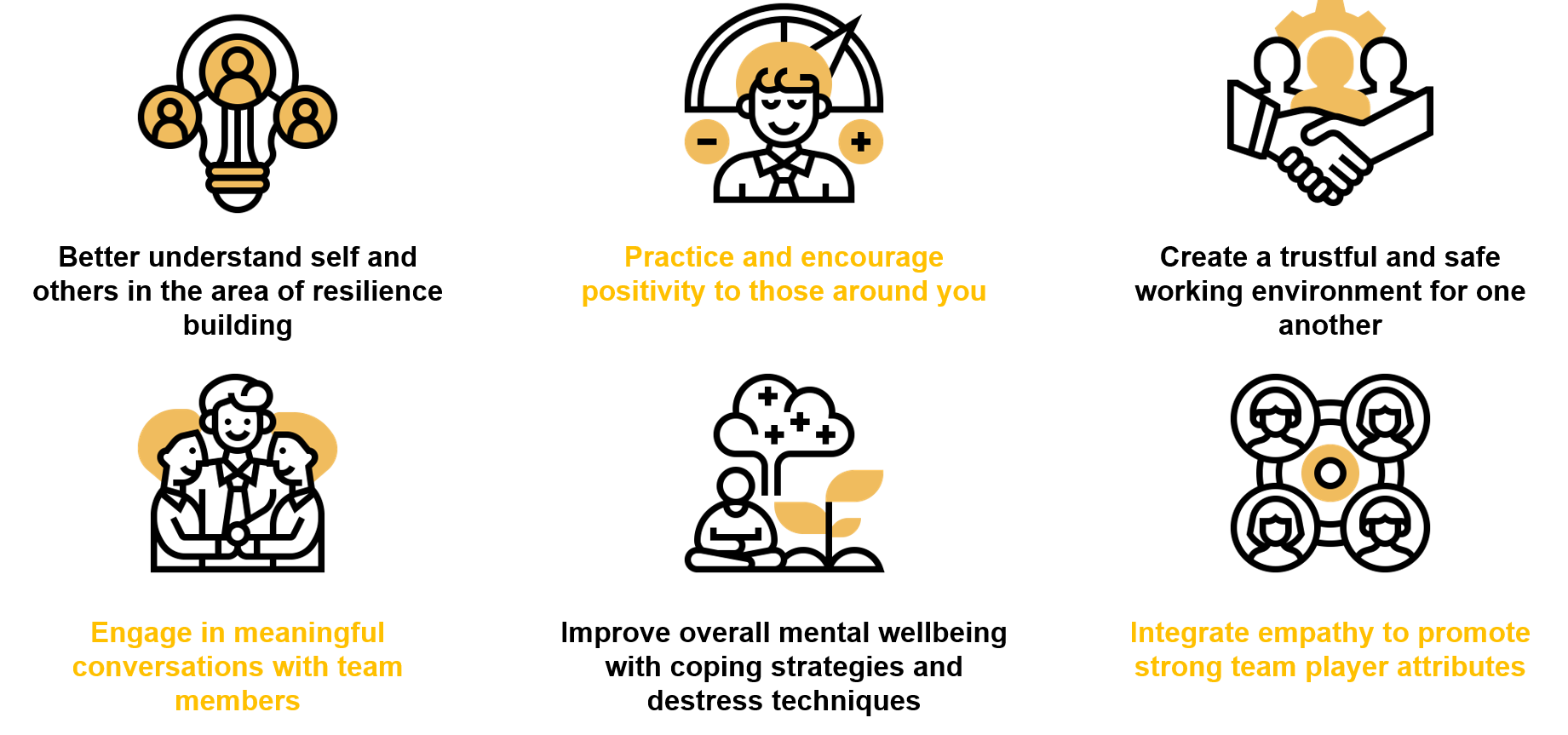 How to join and WIN The Resilient Squad Competition:
Step #1: Team-up in a group of 5 members
Step #2: Submit all members' full name, email address & a creative Team Name to https://forms.gle/AAZbzyiYBwWg3jaE6
Step #3: Complete daily challenges (approx. 20-minute each day)
Step #4: Stay ahead of your competition by completing the challenges on daily basis for 5 days
Stand a chance to win the grand prize worth USD 1,000 (and more) for your very own resilience team campaign in your organisation.
Compete in a mobile gamification environment
Check out the tesimonial from The Resilient Squad Season 1 participants:
---
Season 2 Timeline

---

Disclaimer:
Limited to one (1) team per organisation
Each participating team must have five (5) members
Registering organisation shall ensure that participating members are of HR/Learning & Development roles as they are highly recommended to validate if such experience is suited to be shared/replicated within the organisation
Registration is on First-come, First-served basis where Talent Intelligence reserves its right, at its discretion, to accept registration from organisations that are deemed to be qualified
Winning team may apply the voucher within 6 months from the winning date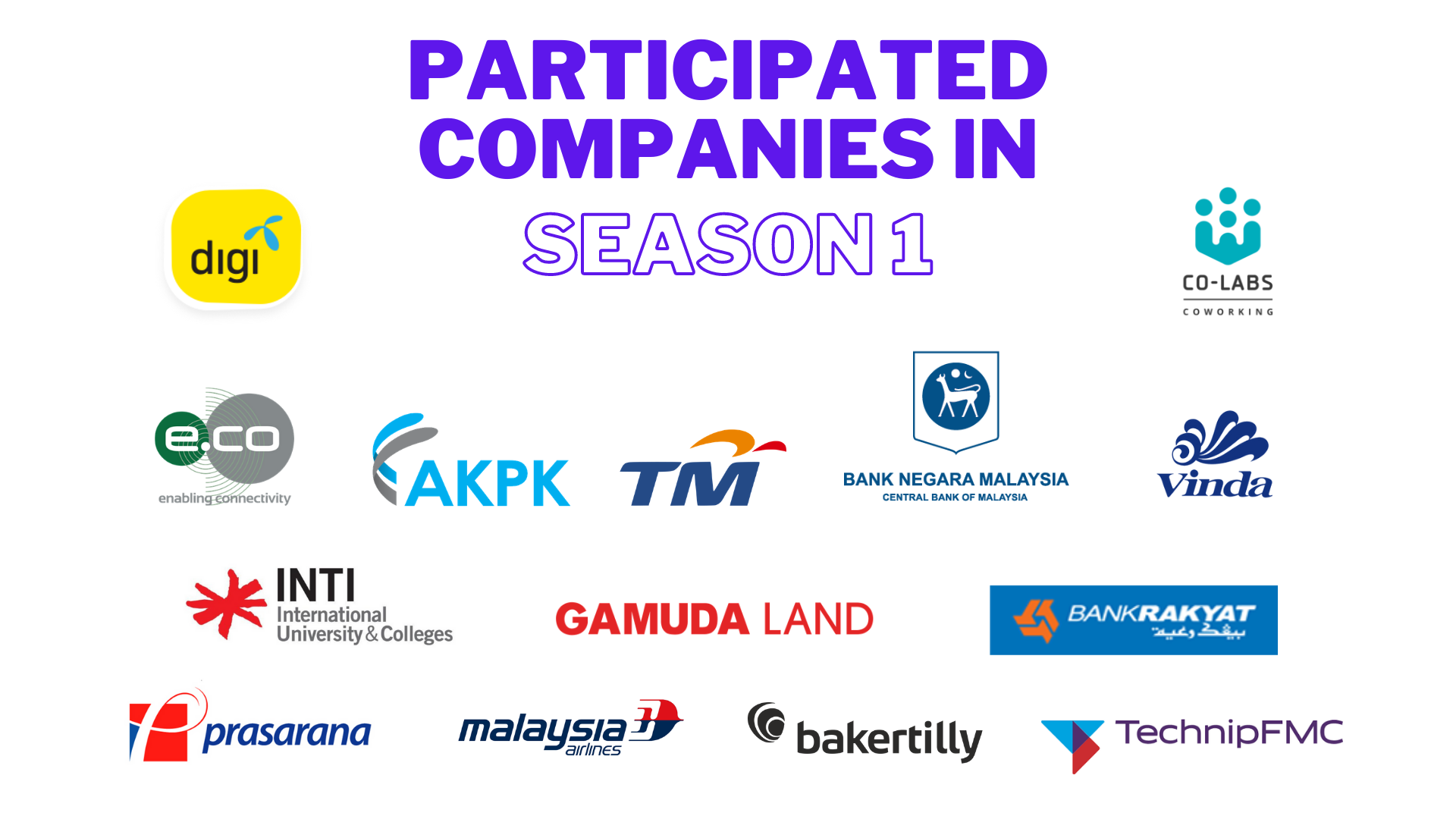 Start building resilient teams across your organisation in your very own in-house campaign
The in-house campaign includes:


Feel free to reach out to our friendly assistants by clicking the button below!

---