---
---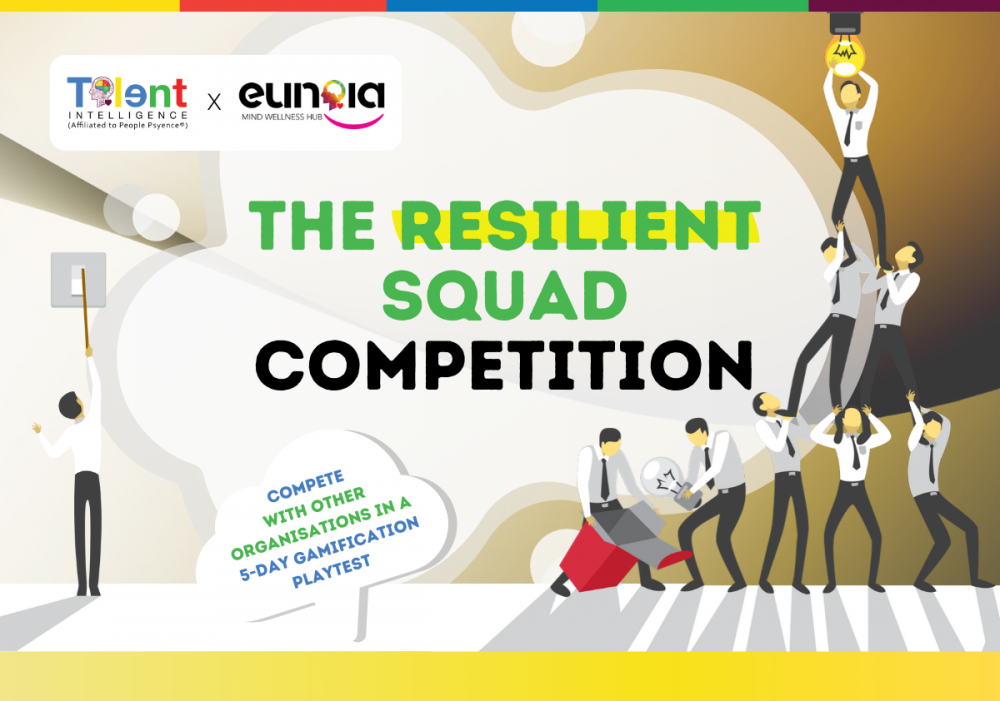 Build Your Very Own Resilient Squad in Your Organization!
Featuring The Resilient Squad Competition, buckle up and prepare your squad to compete in our first ever inter-organization competition.
In recent times of social distancing and remote work arrangements, many employees find it a challenge to maintain team dynamics with the lack of physical interaction. Feeling connected and supported by team members is undeniably crucial. When one feels detached from their colleagues, increased stress levels may follow leading it to the adverse effects on work productivity.
Our sister company, Eunoia, is a mental wellness hub that provides accessible and quality mental healthcare services. Our two companies collaborated to develop a unique virtual team building programme which aims to create meaningful digital relationships within team members exploring about emotional intelligence awareness and building resilience while having some fun through gamification.
---
The Resilient Squad Competition
You may consider to participate in "The Resilient Squad" competition, where you and four (4) of your team members are invited to team-up and explore the self-paced gamified learning journey curated by psychologists.

At the end of this competition, you should be able to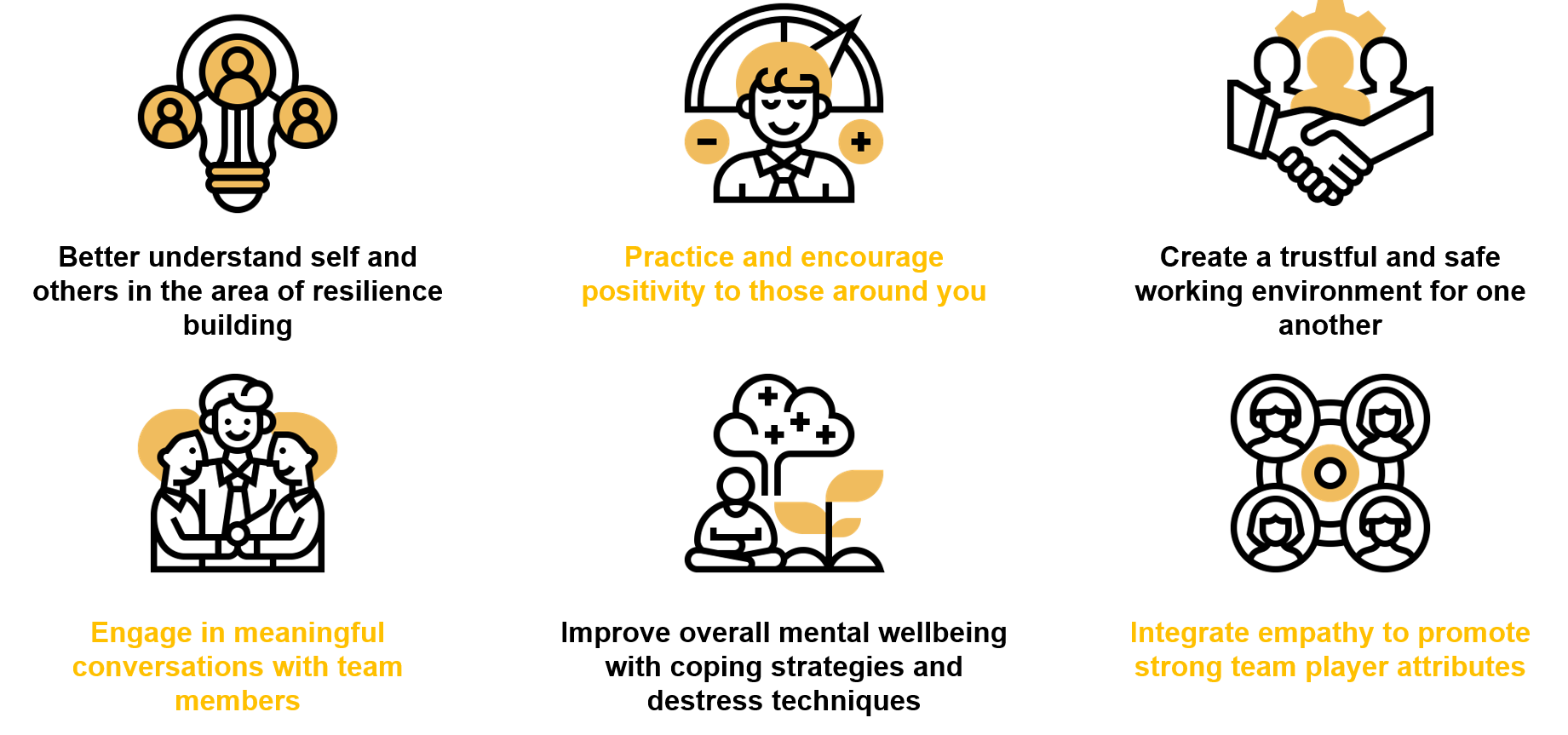 How to join and WIN The Resilient Squad Competition:
Team-up in a group of 5 participants. Only limited to 1 team per organisation.

Complete several challenges each day (maximum 20 minutes across the entire day)

Stay on top of the leaderboard by competing with a max. of 9 other teams from different organisations.
Stand a chance to win the grand prize of 50% discount worth RM5,000 (and more) for your very own resilience team campaign in your organisation.
Kindly refer to the infographic below for more details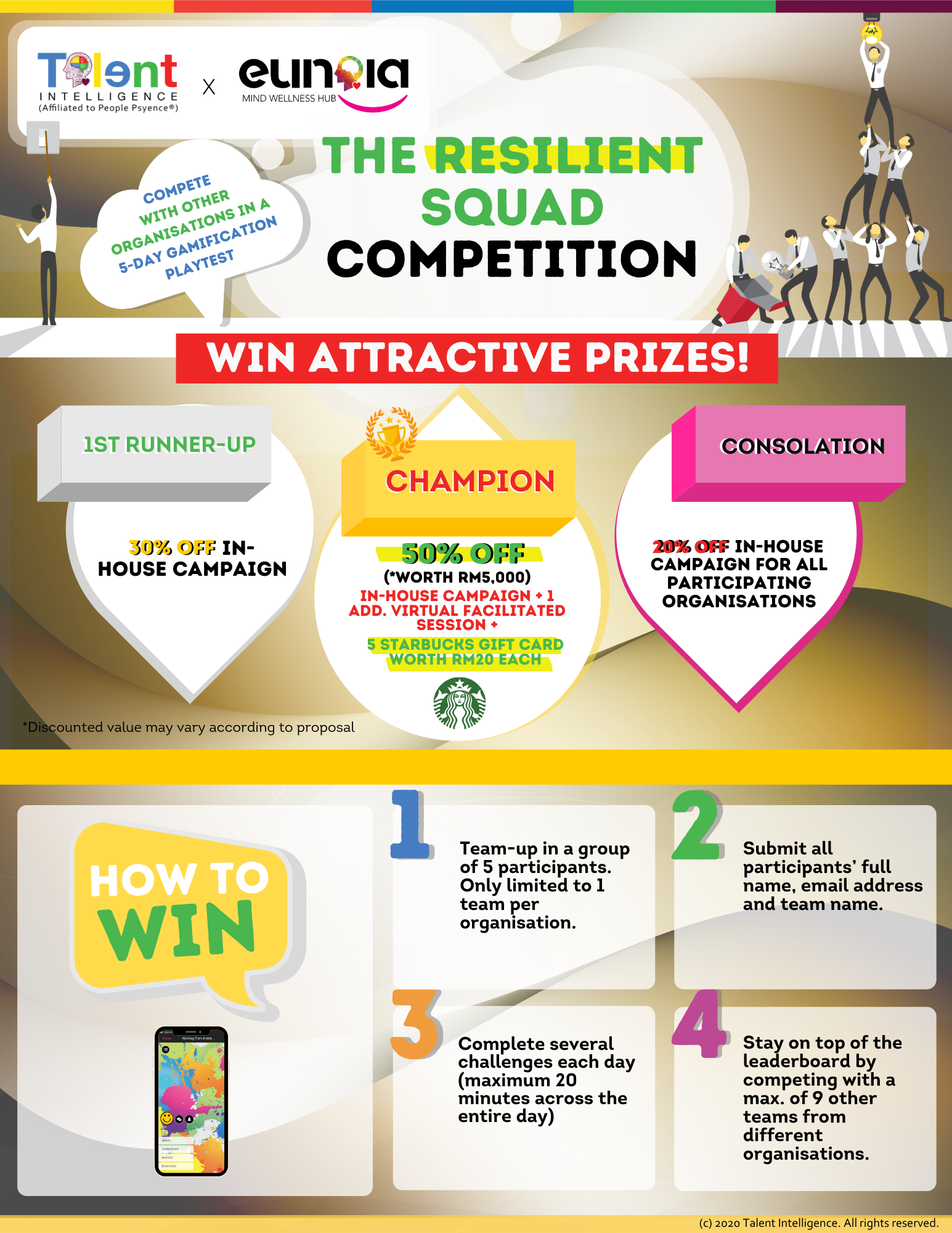 Compete in a mobile gamification environment
---
Season 1 Timeline

---


Start building resilient teams across your organisation in your very own in-house campaign
The in-house campaign includes:


Feel free to reach out to our friendly assistants by clicking the button below!

---