---
Design & implement your gamification project in the workplace
We have helped many companies to transform their workplace with Workplace Gamification for the last 6 years. It's rewarding to see the impact of Gamification as a strategy to solve workplace challenges. We realized that internal building is crucial to sustain a long term gamification project. In this Gamification workshop, our certified Game Thinking coach will guide you through the principles of Gamification, and build your first gamification project using Gametize.
What kind of projects can you design using Gametize:
Example of projects you could develop during the workshop:
Design Culture Setting & Core Values Alignment with Gamification

Design Blended Learning for Internal Training with Gamification

Internship Program for Employer Branding

Design Employee Journey from Pre-Boarding to Organisational Onboarding

Awareness campaign

Design CSR Initiative with Gamification
(Content template will be provided during the workshop)
Workshop Outcome
Upon completion of this workshop, will be able to:
Apply Gamification design at workplace

Design learning experience with Gamification to increase participation & better knowledge retention

Produce balance of extrinsic & intrinsic reward design to entice employee loyalty and build long term engagement

Develop gamification strategy and content in Gametize
Who
Marketing

Human Resources

Learning & Development

Culture & Values

Training & Academy

Graphic Designer

Internal / Corporate Communication

IT

Any functions/department driving people engagement
Method & Platform
Virtual Training via Zoom
This practical workshop is claimable under HRD Corp SBL-Khas scheme.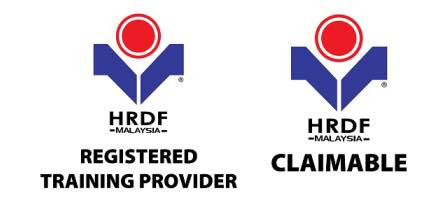 ---
---
Gamification Practitioner Workshop Outline
Day 1
Session 1: Integrating Gaming Elements into Your Workplace
What gamification is all about
How gamification is impacting business, employee engagement & motivation
Using gamification at the workplace to drive performance & productivity
Session 2: Gamification Framework that Drives Performance and Productivity
Human Psychology and Motivation
Intrinsic & Extrinsic Motivation
Human Motivational Framework Overview
Session 3: Introduction to Gametize
What
How Gametize Help as a Tool
Session 4: Introduction to Key Function & Features
Introduction to Project, Topic, Flashcard & Challenge
11 Types of Challenges
Saving, Editing & Reordering Flashcard & Challenges
Project Tools Bar
Topic Tools Bar
User Registration & Admin
Day 2
Session 5: Project & Content Development
Creating Project & Topic
Difference Between Learning Content & Engaging Content
Create Content for Flashcards & Challenges
Session 6: Rewards
Setup badges, awarding & awarding action
Rewards & point system setup
Session 7: Reports & Data
Key Function of Reports
Types of Report
Scheduling Auto Report
---
---
Course Trainer - Dr. Tom Tan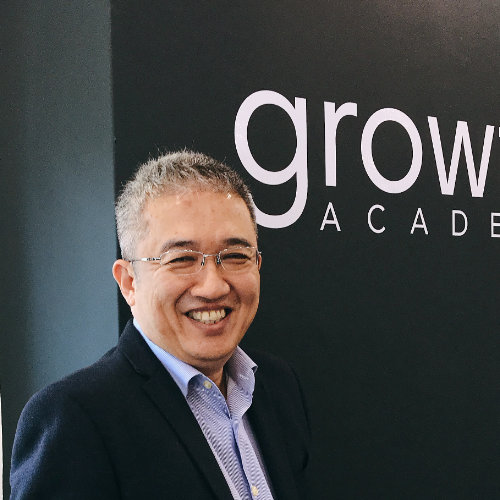 Dr. Tom Tan holds a Doctorate in Business Administration from the University of Newcastle, Australia with a focus on Online Consumer Behavior. He is also a Certified GrowthX Instructor, Certified ExO Consultant and Certified ExO Trainer with both certification from USA. He is also a Certified Business Strategy Professional from CERTA, UK. Throughout his 35 years' career, he has led teams in leadership and organisational transformation, as well as change management as a result of digitisation of organisations and, has led both local and foreign staff through his exposure working in Malaysia, Thailand, and China. He understands both technology as well as business and is able to synthesise the impact of technology in today's business. His experiences in the corporate sector, as well as entrepreneurship, allows him to effectively link both theoretical and practical applications. ​
​He also has over 14 years of corporate training experience and has developed key programmes that are fundamental to organisation development in the areas of e-commerce, e-business as well as security governance and IT strategies. He is also a business coach for the Malaysian Innovation Foundation and United Nations Capital Development Fund as well as External assessor for the British Computer Society for Computational Thinking. He is also currently a coach for JETRO (Japan External Trade Organisation) under the auspice of MDEC and a trainer and coach for MAGIC's GAP programmes as well as SME Development Corporation start-up programmes as well as a regular invited speaker for the VISTAGE CEO coaching community​
Specialisation: Business Growth, Business Performance Management, Risk Management, Growth Marketing, Business Management, Business Model Design, Support Process Management, Strategy Management, Business Planning​
Our Lead Instructor (Dr Tom) has had several milestones in his career
• Implemented the first e-commerce store in Malaysia named www.virgo.com.my in 1996
• Implemented the first Internet based real-time stock dissemination system in Malaysia named www.istock.com.my in 1996
• Developed the MyEG portal in 1997
• Started his entrepreneurial journey by co-founding the first Internet college in Malaysia www.institute.co.my.
− Grew the company from 1 branch to 5 branches, 4 staff to 35 staff and 17 pcs to 300 pcs
− Achieved profit of RM 1.8 million in first year of operations
− Secured funding of RM 1 million within the first year
• Senior Management team for the largest online games portal in SEA with head office in Malaysia with a funding of RM 60 million. Achieved monthly revenue of RM 1.4 million a month
• Founding team who started a full-fledge university in Malaysia, MERITUS University based in Mid Valley
• Was fortunate enough to be involved in both traditional and new Internet businesses and understood the shift in environment and thinking required
• Through his experience of coaching traditional large organisations as well as start-ups in the new economy, he realised that there is gap in transitioning between old and new tech based businesses
• A Certified GrowthX Instructor and is the Lead Instructor for the GrowthX Methodology
• A Certified ExO Consultant and ExO Ambassador as well as the only Certified ExO Trainer in Malaysia
• Trained to teach the Harvard Case Study teaching method as adopted by Harvard Business School
− He was invited to attend a Case Study Teaching Seminar conducted by Harvard Business School and organised by Harvard Business Publishing and Indian Institute of Management
− Only academicians are allowed to attend this seminar
− He has infused the Harvard case study teaching method in all his training
Co-Trainer - Jaxton Cheah
Jaxton Cheah is a Gamification Advocate in Malaysia. He works with many reputable gamification experts in the United States and as Amy Jo Kim, Yu-Kai Chou, Pete Jenkins, and An Coppens to promote Thinking & Gamification in the South East Asia (SEA) region. He was recruited by Amy Jo Kim, the founder of (GTA) to be the GTA coach.
He is also a GamFed (International Gamification Federation) member and actively promote gamification best practices especially in Malaysia. He also produces two annual national conferences – Game Thinking Asia & Talent Ecosystem Conference to further promote innovation in HR & with Game Thinking/ Gamification in the SEA region. In addition, he is familiar with and have used the Stanford school design thinking method in gamification projects.
Gamification project experience:
Game Thinknig coach in designing for with Gamification. The objective of applying Gamification is to maximize the learning effectiveness for classroom training or shorten the duration of classroom training. The journey involves 3 stages - Pre-workshop, workshop and post-workshop. Clients who benefit from this journey design are Khazanah Nasional, Martin Brower, Safilo, OCBC, Pioneer Audio, Legoland, 7-Eleven, Mitsui, Malaysia Airlines Berhad, Firefly, MAS Cargo, Security Commission, Petronas, Coca-Cola, Airfoil, MacroKiosk and etc.
Game Thinking coach in designing a 3-day Strategic Management Meeting with Gamification for the top ideas and execute plans for one of the largest telecommunication device producer's business plan.
Game Thinking coach in designing employee experience journey with gamification for Astro and Tealive.
Game Thinking coach in applying gamification for event like and seminar. The projects includes www.gamethinkingasia.com, talent-ecosystem.com and Singtel (GEIM) Learning Fiesta. The objective is to engage delegates and motivate them to learn and participate in quizzes and assessment.
Game Thinking coach in designing engagement loop for a targeted persona to engage and motivate the persona to keep track of doctor's booking and ensure patients leave reviews after the visit of a healthcare marketplace in
Design travel agent experience for the largest travel market place in India, TravelTriagle. The objective is to design the long term engagement and motivation for travel agents in TravelTriangle platform to increase sales conversion & increase effectiveness for completion the system.

Testimonial video from client: https://youtu.be/aYydho1gRvU
For more information, visit my LinkedIn profile at https://www.linkedin.com/in/jaxtoncheah/
What is Gametize?

The Gametize Platform comes with a robust set of powerful features that allow businesses to devise activities that engage, motivate, and reward their audiences like employee onboarding journey, culture & value alignment campaigns, enterprise learning, consumer engagement, or education.
With Gametize, businesses can drive with motivating, and exciting activities that are compelling. gamification platform with an open API that enables them to create interactive challenges, instantaneous feedback, and rewards, devise and launch competitions with social mechanics and powerful analytics.

Register in teams to work together on your project, implement your first gamification pilot at your workplace after the workshop!
For more information:
Email us at: info@talent-intelligence.asia
**
This program does not constitute an endorsement, certification, or sponsorship from Gametize. , accuracy, reliability, or suitability of the content contained in this program.
---