---
---
Closing Sales like Crazy with our Teacher Kean!
Are you a Sales Person? If you are, then this is for you!
Have you ever experienced any of these?
Feeling super lethargic these days

Getting rejection by clients on a regular basis

Losing existing customers

Not meeting your sales or KPI targets.

If you have, hear us out..
Let's be genuine. Are most sales pitches interesting? Do they pique your interest in purchasing those products or services?
The problem is that most of us are delivering our sales pitches incorrectly. If we do not directly address our prospect's needs and overcome any objections within that critical time frame, our chances of closing the deal are greatly reduced.
---
Action is the key to both leadership and sales, which is why sales training is crucial.
There will always be a gazillion excuses not to spend money on training, but until you do something, sales are not likely to increase.
If you wish to discover more on Sales Training, this could be the time. In Talent Intelligence, we offer various of Sales Training in different formats and you could also tailor according to your needs.
Join our workshop training if you wish to explore more on how to do pitches and closing sales like crazy! 

 
😀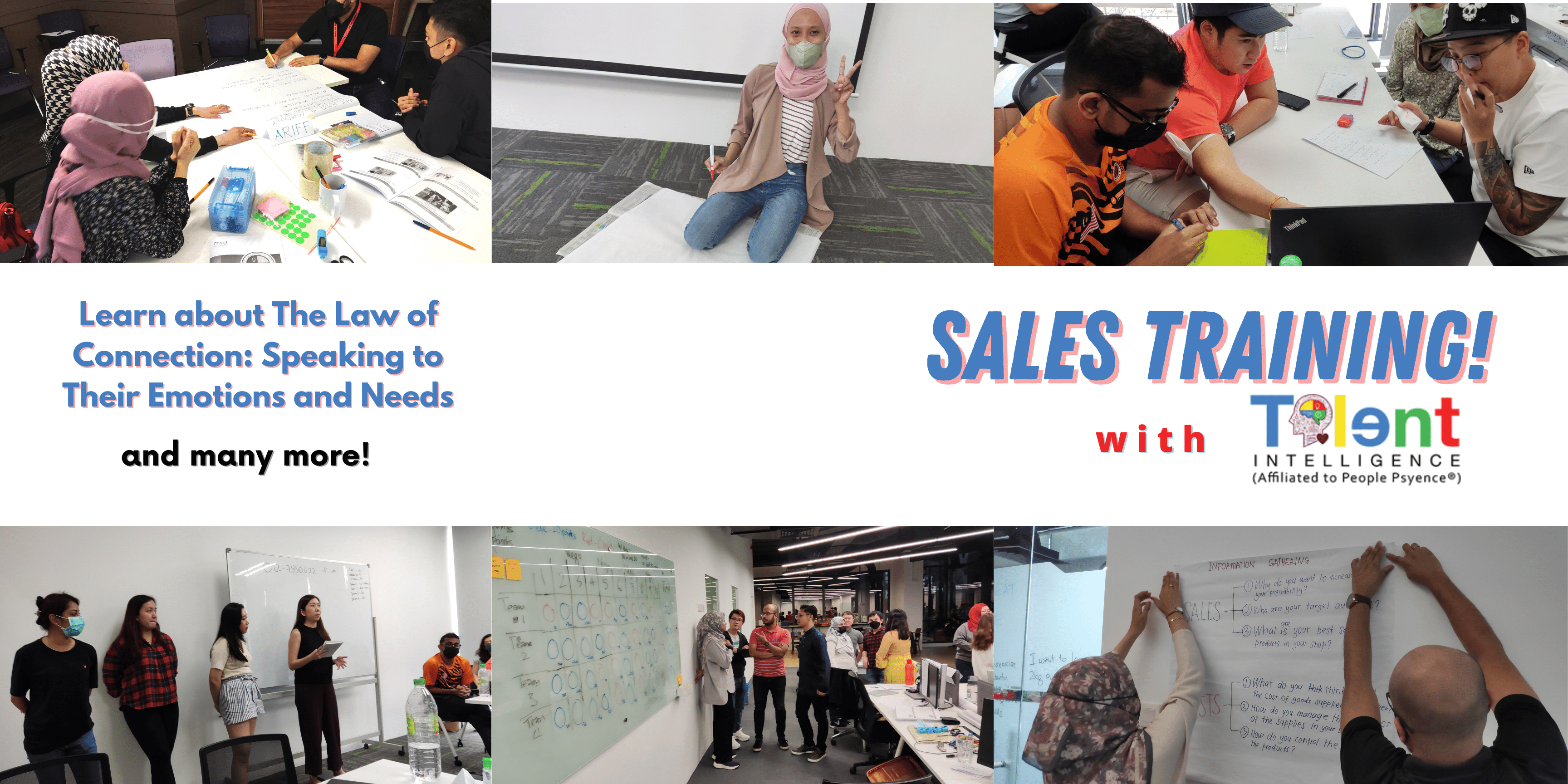 or if you wish to straight away request for a proposal, please ask away!

---