---
---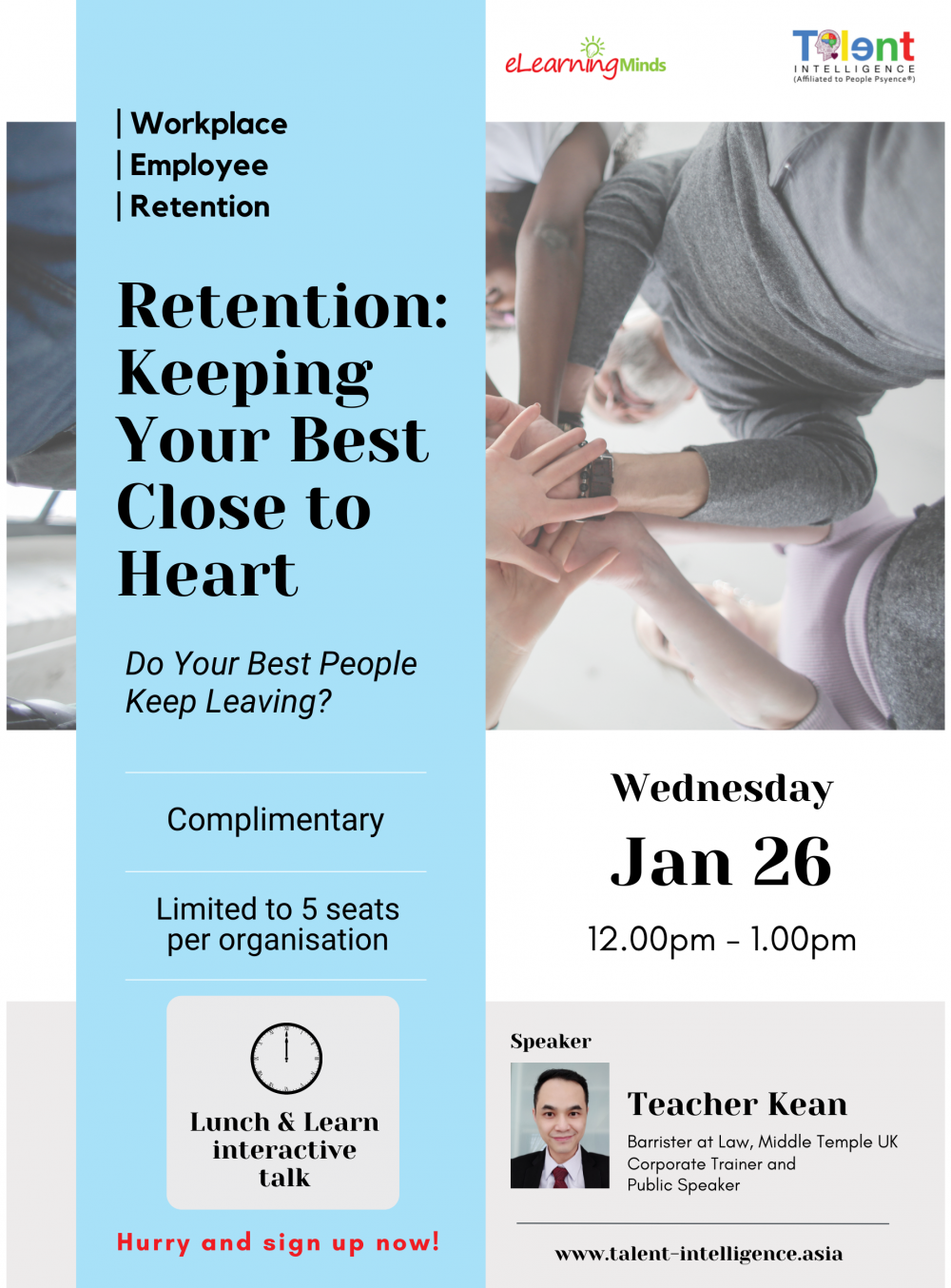 Lunch & Learn Interactive Talk - Retention: Keeping Your Best Close to Heart
Join us in this complimentary FREE talk to learn from Teacher Kean in inspiring loyalty in your organization so you can continue serving your clients together in the many years to come.
Overview:
"Hey boss… Uhm… I'm here to tender my resignation letter."
"Wait, what?! Why are you leaving? You're one of our best and we had great plans for you!"
"I'm sorry boss… I need time to find my direction, and it's just not here. Thank you, though."
And just like that, they're gone. Some industry experts say that on average, fresh hires stay in an organization for less than 2 years, but it feels like this duration getting shorter and shorter, isn't it?
An organization suffers greatly if their promising team members keep leaving. The costs of re-hiring and re-training are always substantial, the stress to other team members and loss of revenue can be very demoralizing, and we haven't even talked about knowledge and expertise transfer to our competitors! Worst of all, if we hired the wrong replacement, the mistake can adversely affect our team and organization for years to come.
So, how do we effectively retain our team members in the organization? "Improving communications to bring about greater loyalty" is a commonly offered solution. However, you'll quickly realise that communication skills are insufficient if the organization's culture, beliefs and direction are still unchanged.
In this lovingly crafted 1 Hour Talk on Retention, Teacher Kean leverages on the work and stories of Stephen Covey, Simon Sinek and Dale Carnegie. Delivered with high energy and boundless amounts of humour, Teacher Kean will teach you how to inspire loyalty in your team members so you can continue serving your clients together in the many years to come.
Date: 26 Jan 2021
Time: 12pm – 1pm
Platform: Zoom (only Zoom client app, not available for Zoom web)
The Lunch & Learn Interactive Talk is a complimentary event collaboration between eLearningMinds and Talent Intelligence.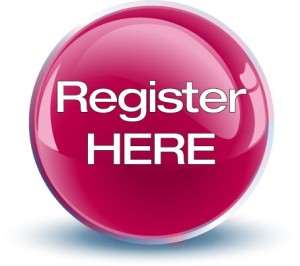 Your Speaker
Phang Chui Kean (Kean) strongly believes that we can effortlessly achieve extraordinary results when we re-write the way we approach situations.  He is a highly sought-after Trainer and Public Speaker who specialises in Leadership, Communication, Management, Critical Thinking and Problem Solving, Interview Skills, Conflict Resolution, Innovation and Productivity, Sales as well as Parenting and Work-Life Balance.
Kean graduated with a LLB from the University of Manchester and is a Barrister Member of the UK Bar Council, where he graduated in the top 10 percentile of his year. Whilst in corporate legal practice, he was quickly recruited by a top Investment Bank in Malaysia, and holds the distinction of being the youngest promoted Vice President of that financial institution.
He carries with him substantial experience from his Investment Banking career, where he has managed multiple Billion-Ringgit transactions, including privatisations, fund raising exercises, initial public offerings, corporate mergers and acquisitions. He subsequently joined a private equity firm, managing millions in investment funds for Middle Eastern clients. Kean eventually ventured into the education industry, where he founded a high-performance education centre. As a Licensed Headmaster under the Ministry of Education of Malaysia, and his data-driven methods and pedagogy are reflected in the systematic yet playful approach of his training courses.
Blending his advocacy skills, corporate and financial experience, technical pedagogy from the education sector, and a vibrant personality, Kean's training sessions are unique and impactful. They are packed with practical exercises, case studies and immersive role-play exercises, all meticulously designed to deliver lasting and meaningful development for his participants. Over the last few years, his corporate audiences include KLK Oleo Group, MISC Berhad, Prudential BSN, Subaru Malaysia, Reskill Global, Honda Malaysia, Continental Tires, Sime Darby, Cuckoo, Medtronic, Liberty Insurance, Fairview International School, Cempaka International School and Junior Chamber International.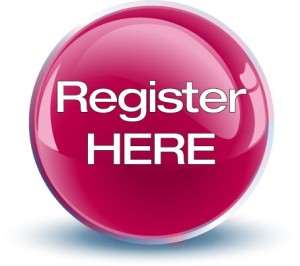 ---