Objective /Benefits
---


This is a workshop intended for HR leaders to learn how to apply the Design Thinking method at the workplace in order to enhance their employee experience.

Organisations today are placing more focus in designing their customer experience, as it is a key differentiator in attracting, engaging & retaining customers; thus driving business results. However, not many organisations place much emphasis on designing their employee experience although most would agree that people are their most valuable asset in the organisation.

Although Design Thinking is prominently applied in product-based solutions, Design Thinking can be applied in various HR functions as well. Therefore, it is imperative for organisations to design their employee experience with a clear purpose, which would result in an engaged workforce that drives business results.

Workshop outcomes:
Develop employee-centric solutions in a mindful and structured manner
How to effectively prototype and test your concepts to increase user acceptance
Enable breakthrough insights to emerge from the collaboration of people from diverse backgrounds
Check out our previous Design Thinking video below:



For brochure inquiries or more information, contact us at info@talent-intelligence.asia

---
Program Outline
---
Day 1
MODULE 1: EMPATHISE
Empathising with users to understand their needs
• Identifying extreme users
• Developing the employee journey map
• Empathising with users through observation and engagement
MODULE 2: DEFINE
Defining the problem statement
• Synthesizing information to derive user insights
• Developing persona and point of view
• Capturing the emotional journey in the employee journey map
Day 2
MODULE 3: IDEATE
Generating and selecting ideas
• Generating large quantity of ideas
• Generating diverse ideas
• Selecting ideas for prototyping
MODULE 4: PROTOTYPE
Building prototypes for users to experience the idea
• Constructing low resolution prototypes
• Developing service prototypes
MODULE 5: TEST
Testing prototypes for desirability and usability
• Testing prototypes to gain feedback from users
• Unpacking user feedback
• Iterating the solution based on user feedback
MODULE 6: IMPLEMENT
Connecting the dots between desirability, viability and feasibility
• Developing a HR service blueprint
---
Profile
---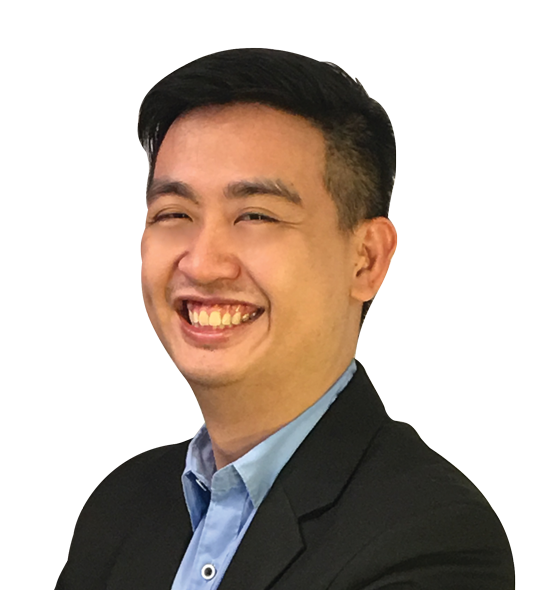 Ren Chang is an Innovation Psyentist™ at People Psyence™, designing productive and meaningful employee experience through solutions that are simple and engaging.

Prior to working at People Psyence™, Ren Chang led executive education workshops and consulting engagements using the design thinking method. In the financial services industry, he was responsible for talent management, and organisation effectiveness. Additionally, he was a management consultant with Deloitte and PwC.

Ren Chang's facilitation & training experience encompasses leadership development conferences, intercultural seminars, train the trainer workshops, experiential learning retreats, strategy & planning meetings in various countries such as Vietnam, Turkey, India, Hong Kong, Singapore, Germany and Malaysia.

Holding a MSc in Management Psychology from the University of Nottingham, he is a certified occupational ability & personality test user by the British Psychological Society. He is trained in design thinking by the professors from Stanford University's d.school, and service design by the authors of "This is Service Design Doing".
---