Objective /Benefits
---
WORKSHOP OBJECTIVE
This 2-day program is designed to enhance and improve the presentation skills of the course participants to the extent that their delivery will create a huge impact on their audience, and in the process help them to establish their confidence and leadership abilities
WORKSHOP OUTCOME
This program consists of three Phases which will build the participants to a level that will enable them to present confidently with high impact. Below are the learning outcomes: -

- Master speech apprehension
- Apply the effective presentation skill techniques
- Speak with passion, power, and confidence
- Achieve the desired results by engaging the audience's attention
METHODOLOGY
The program incorporates the experiential learning methodology. Typical learning processes used in this program would be Interactive Lectures, Experiential Activities, Debriefing Sessions, Structured Processes, Partner or Small Group Sharing, and Feedback Sessions.
---
Program Outline
---
WORKSHOP OUTLINE

Phase 1
Examining the participants existing strength to understand their current skills set
> Understanding& enhancing their Basic Communication skills in terms of Verbal & Non Verbal Skills
> Overcoming nervousness and preparing effectively for an assignment to be undertaken
> Preparing the participants with a formulae of structuring a presentation
> Building self-confidence

Phase 2
> Enhancing the Participant's effective communication skills
> Methods of using Visual Aids effectively
> Understanding & using methods for learning styles of audience
> Engaging the audience & answering techniques
> Promoting the quality of the presenter

Phase 3
> Involving your audience in your presentations
> Choosing your delivery methods for effectively presentation
> How to create a compelling Power Point for great impact
> Creating a vibrating video for your audience
---
Profile
---
TRAINER PROFILE - FARIDAH MOHAMED EHSAN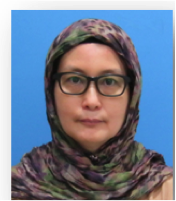 She is a Certified Professional trainer from CIPD (UK), ABA Certified Trait Assessor (Aston-UK) and a Certified Professional translator. Her working experiences include in a Fast Food Chain, Multi-national Companies, Government Linked Company and Consultancy.

Throughout her career she has been involved in all the various aspects of Human Resource Strategic Management, Operations & Development from formulation & development of Manpower & Succession Planning framework to administration of Performance Management, formulation and review of HR policies and practices, implementation of HR Benchmarking Best Practices, implementation and management of HRIS, Union-Management relations and Collective Agreement negotiations and conducting Performance Management training.

Faridah is a certified trainer specializing in Motivational & Self Development Programs, Leadership & Management Skills, HR Management & Skills Program i.e. Training Needs Analysis, HR for Non HR, Interviewing Skills, Performance Management., Personal coaching on Compensation methodology & management, Strategic HR, Creative Thinking and Problem Solving and Business Communication Skills Programs. Previous clients include BASF, Maybank, UPM, UTHM, DOSH, Sabah Port, Kementerian Kesihatan, MEB, FELDA Holdings, Afghanistan's Senior Officials, etc. She was also actively involved in Graduate Employability Management Scheme (GEMS) program for unemployed graduates as trainer, IBE's GCEHC (Global Centre of Excellence in Human Capital) and MyLeaD's initiatives as Associate Trainer / Consultant and is also actively involved in human resource related nation-building projects with relevant Ministries and Government Agencies. Currently involved in training for MAI's Industry Led Professional Certificate (IPC) programs for vocational participants and AICE programs for graduates.

Faridah is very passionate about developing others and believes in making training fun. She regularly conducts in-house training for organizations that wish to inspire, energize and empower their teams to reach new heights of achievements.



---