---
---
Gamification & Behavioral Design Workshop by Yu-Kai Chou
The 1st Octalysis Framework Workshop in Malaysia!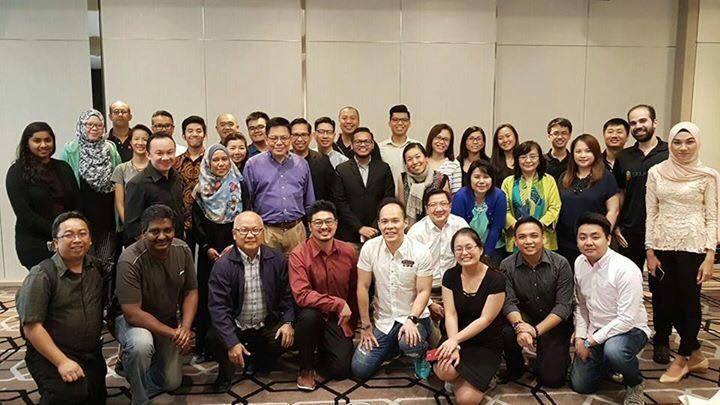 On the 1st November 2016, Talent Intelligence organized the Gamification & Behavioral Design Workshop that was conducted by
Yu-Kai Chou
, the world's Top 5 Gamification Guru. Yu-kai, the author of Actionable Gamification: Beyond Points, Badges, and Leaderboard is known for the
Octalysis Framework
, a human-focused gamification design framework that lays out the eight core drives for human motivation.
The workshop mainly focuses on the eight core drives: epic meaning & calling, development & accomplishment, empowerment of creativity & feedback, ownership & possession, social influence & relatedness, scarcity & impatience, unpredictability & curiosity, and loss & avoidance. Almost all games appeal to certain core drives inside us and motivate us towards a variety of decisions and activities. The Octalysis framework suggests that if there are no core drives present, then there is no motivation, and no behavior will happen. Yu-Kai further explained on the Octalysis by giving out real life examples for each of the core drives so that the attendees were able to closely relates to it.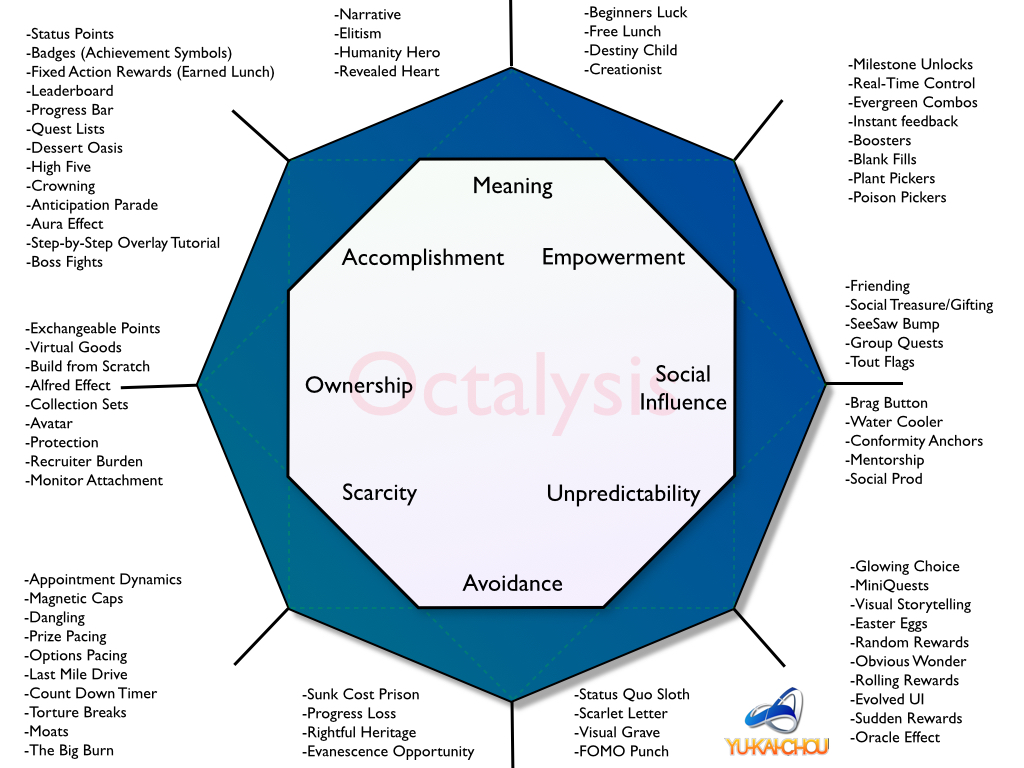 To enhance the experience of the workshop, Talent Intelligence uses
SelfDrvn
, a gamification platform in the form of a mobile app to increase the engagement of the attendees. The attendees were able to participate in real-time poll questions, real-time evaluation, interact with each other and much more.
This workshop is such an important feet for Talent Intelligence as it opens up the company's journey in the gamification space in Asia. As Talent Intelligence planned to organize Asia Gamification Conference together with
Talent Ecosystem Conference
in 2017, it is important that more people are exposed to gamification & behavioral design. Due to that, Talent Intelligence has taken the steps to become the 1st licensed partner of
The Octalysis Group
in Asia.
Stay tuned for more gamification action from Talent Intelligence!
About Yu-kai Chou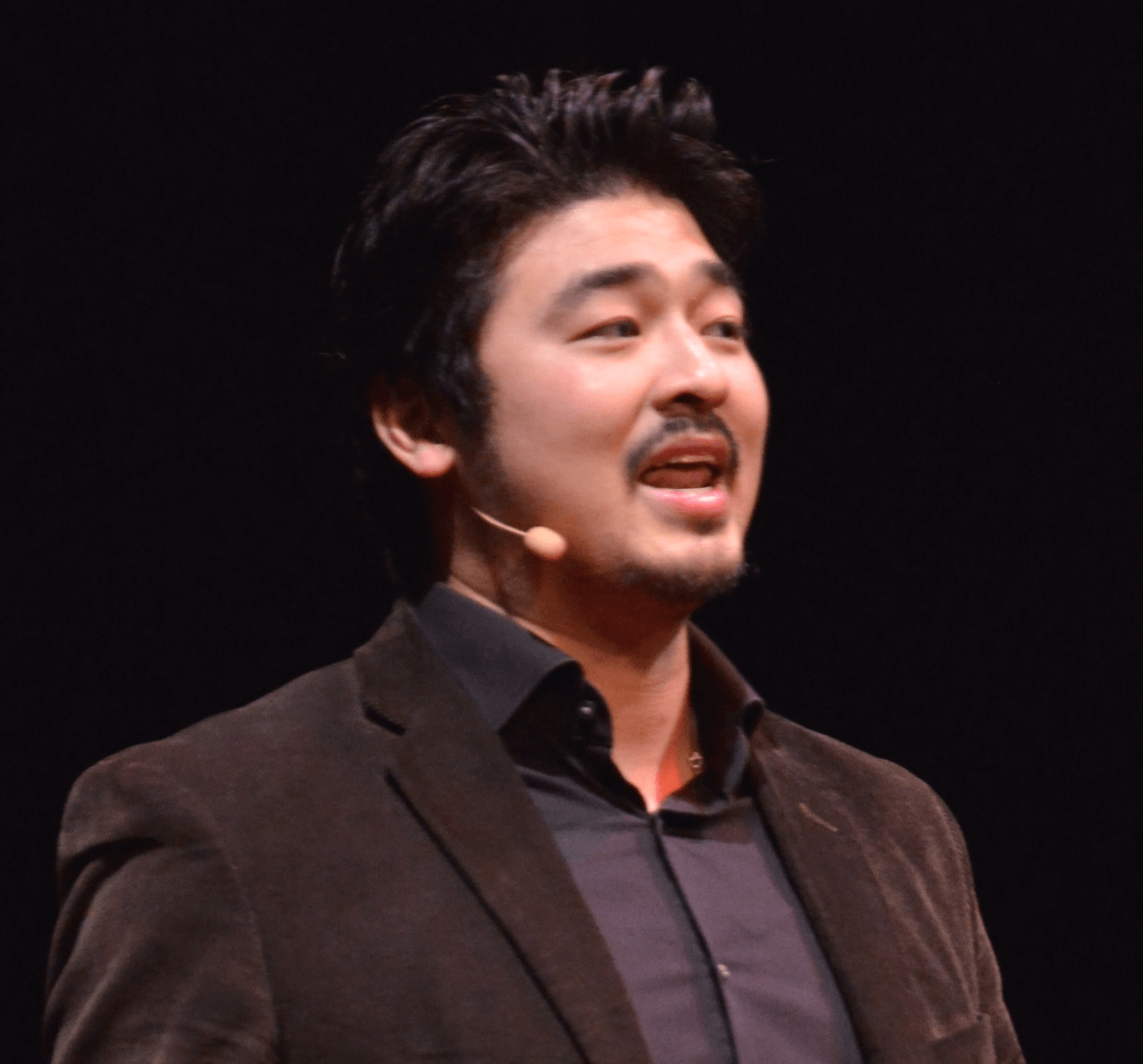 Yu-kai Chou is a Pioneer, Author and International Keynote Speaker on Gamification and Behavioral Design. He is the original creator of the globally known Octalysis
Framework
and is the President of The Octalysis Group. Yu-kai is a regular speaker/lecturer on gamification worldwide, including at organizations like Stanford University, Accenture,
Tedx
, SxSW, Gamified India, IIT Bombay, Huawei, the Innovation Center in Denmark, Kingdom of Bahrain, and
many
more.
Yu-kai was one of the earliest pioneers in Gamification,
starting his work in the industry in 2003
. In 2014 and 2015, Yu-kai was rated "Gamification Guru of the Year" by the World Gamification Congress based in Spain, and rated #1 in the "Top 40 Gamification Gurus" list from the UK-Based organization
RISE
. His work has been featured in Forbes, The Wall Street Journal, PBS, Business Insider and
many
more. He has helped a variety of companies, from seed stage startups to Fortune 500 companies such as LEGO, Google, Boston Consulting Group,
eBay
, Verizon, Huawei, Fidelity, HP, AIG Japan, UK Government Pension Department Cisco, Innovation Center of Denmark, Deputy Prime Minister of Kingdom of Bahrain and more.
Discover Yu-Kai speak at TEDxLausanne:
Our next speaker coming up!
Join the
Gamification in HR Workshop
that will be held on 14 & 15 March 2017 to learn about the application of gamification in the workplace.
---
Established in 2008, Talent Intelligence focuses on competency training and HR consulting services with gamification solutions embedded in experiential digital learning and employee engagement. Its content and structural gamification will engage learners beyond traditional ways for better knowledge retention, sustainable engagement, drive behavioral change, and build new habits. Together as leaders alike, it will build a sustainable talent ecosystem in Asia.
To gamify your workplace or event, contact us at
info@talentintelligence.asia
to enhance your employee engagement experience.

---