Objective /Benefits
---
What's unique about this workshop?
This 2 day workshop isn't just theoretical as participants will learn to design a digitalised learning journey and develop a mobile app prototype using both Syzygy and human-centered design methodologies. The workshop will equip participants the knowledge and skills to develop an effective digital onboarding content, that will better suit today's talent pool that is more interested in self-paced learning and bite-sized learning content with learning on-the-go capabilities.

Why your new hires' onboarding experience is important?
Your new hires are more likely to remain longer and be successful in an organisation if they have a positive experience in the first 90 days.
When they feel welcomed, supported and inspired to succeed by their line managers, team and other stakeholders – they build an emotional connection and loyalty to the people and the organisation.
In addition, they (not only the millennials) prefer to manage their own learning every day using technology platforms such as Google, Youtube, Whatsapp and their mobile phones.
So how do WE as employers design a high impact Onboarding Journey supported by digital technology?
Using the proven Syzygy® Methodology and the latest in mobile Technology, we equip you to design your organisation's Digitalised Onboarding Journey so that your New Hires:

- Feel empowered to manage their own learning
- Feel upskilled and ready to perform their role
- Feel connected to the people and purpose of your organisation
- Feel engaged and confident they made the right decision
What is the Syzygy Methodology?
The Syzygy® Methodology is based on the 5P's Framework which we evolved based on the patterns and practices we found being used by high-performing teams and organisations.
We will equip you to design high impact onboarding journeys using the 5P Framework. The journey and the New Hires within their 1st 90 days have a clear PROCESS, PURPOSE, PRINCIPLES, PEOPLE and digital PLATFORM that increases employee engagement and retention.



Seats are limited to 18 pax only. HRDF claimable workshop.
---
Program Outline
---
DAY 1: Design a Digital Learning Strategy using Syzygy® Framework
Morning Session 1
Identify the key PEOPLE who are the Target Group as well as the broader learning team of Stakeholders supporting them on the journey
Morning Session 2
Define the PURPOSE which is what the New Hires need to ACHIEVE, DO & LEARN to be successful in their role
Afternoon Session 1
Map the end-to-end learning journey as a step-by-step PROCESS as well as the Content Architecture which is the flow of the Modules, Lesson, and Topics
Afternoon Session 2
Draw up the journey marking what activities are offline and happen online and the role of the PLATFORM as an enabler at each point in the learning journey
DAY 2: Develop a Digital Learning Journey using Syzygy® Methodology
Morning Session 1
Set up the end-to-end PROCESS and the Content Architecture in the PLATFORM which is the flow and structure of the journey (Modules & Lessons)
Morning Session 2
Using the List of existing Learning Resources, select a sample Lesson and upload the content to the PLATFORM
Work in pairs, identify the gaps in your Learning Resources, plan and develop a SAMPLE Lesson's learning materials using Powerpoint
Afternoon Session 1
Develop the LEARN – DO – SHARE instructions for the activities in a SAMPLE Lesson
Design the Assessment activities based on the PURPOSE and the Kirkpatrick Model's Levels of assessment
(ACHIEVE = Level 4, DO = Level 3 & LEARN = Level 2)
Afternoon Session 2
Complete others' Lessons, share your Assessment results as well as your feedback on the learning experience
---
Profile
---
TRAINER PROFILE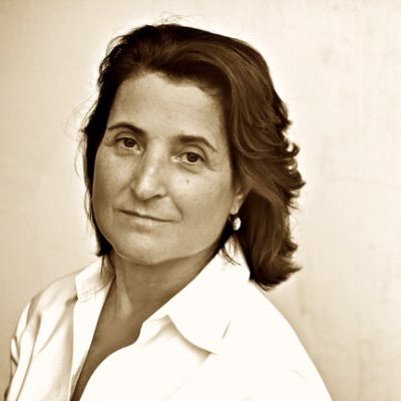 Lori Figueiredo is a global learning strategist whose custom-designed solutions enhance people and business performance. Her background is an
honours
in Developmental Psychology and ongoing action research while collaborating with clients' Teams to enable change. Her specialization is designing and embedding frameworks and tools into organizations to improve what people LEARN, DO & ACHIEVE every day. Her work and studies have focused on how best to help people learn and develop to achieve their goals.
This has been her career, hobby, and passion for more than 26 years and as a result, has developed her highly successful Syzygy® Approach that ensures teams are self-directed and continually improve their own performance. Successful application of Syzygy! ranges from adoption within communities by NGOs to leading
organisations
such as Dell, HP, Cisco Systems, Singapore Airlines, BP, Standard Chartered Bank, Symantec and MasterCard International.
---