Objective /Benefits
---
Course Description
Asset Management is an important part of organizational best practices. Corporations have realized that effective Asset Management can provide real benefits and cost savings.

The asset management framework provided in this workshop is flexible enough for any organization. You can apply it to a single project, a department, or use it as a basis for an enterprise-wide asset management program.

Course Objective
• Understand and comprehend the basics of Asset Management principles, approach, and methodology
• Application of the Asset Management Principles.
• Ability to identify existing / potential risks/threats within the organization or emanating from external sources, which may have an impact on Asset Management activities
• Legal Impact(s) due to ineffective Asset Management
• Differentiate between fixed assets and stock
• Understand the influence that stock management can have on the profitability of a business
• Understand the management of fixed assets in a business unit

Who Should Attend
Junior Managers, Team Leaders, Supervisors and First Line Managers
Training Methodology will be based on the following
: Highly Interactive Session, with a bilateral approach to the subject matter allowing participants to
share incidences at respective work locations.
: Short Video Presentation
: Mind Mapping and Recap Sessions
: Workshop Session – allowing participants to have a hands-on participation in the application of
Planning, implementation, execution and compliance inspections strategies and work in synergy
with other participants
: Ice Breaking / Monotony Breaking Sessions – Purpose of rejuvenating the mind
: Encourage teamwork

Duration: 2 days (Daily 9 am – 5 pm)
---
Program Outline
---
Course Outline
9.00am – 10.30am
• Mission / Vision
> In Supporting Business Continuity
> As a Business Partner of Organization
• General Asset Management Programme
> Concept and applicability
> International Standards

10.30am – 10.45am Tea break

10.45am – 1.00pm
• Differentiate between fixed assets and stock
> The concepts of fixed assets and stock are explained with examples
> The different fixed assets in a business unit are identified and an indication is given of the purpose of each asset
> Understanding how stockpiling impacts on the bottom-line of the business
• Understanding the influence stock and asset management can have on the profitability of a business
> The need for asset management is explained with reference to fraud, theft, and carelessness
> Developing a procurement plan to assist in planning
• Definition of Asset
> Something you own that has value
> Assets that gain value over time or lose value over time
> Types of Asset
• Definition of Asset Management
> Maintaining a desired level of service at the lowest life cycle cost
• Purpose of effective Asset Management
> Provision of effective service to support Business Continuity
• Concept
> Asset Management is a tool which can be used to assure that utility services are provided in a sustainable, cost-effective way
• Standard Operating Procedures (SOP) Compliance
> Understanding SOPs, Enforcement of SOP requirements

1.00pm – 2.00pm Lunch

2.00pm – 3.30pm
• Risk Analysis & Management
> Risk Matrix (Basic Introduction and Understanding)
> Assessment methodology of risk to the organization /business/assets
> Management of risk
> How each department plays its role in doing a risk analysis
> Case Study and Group Discussion

3.30pm – 3.45pm Tea break

3.45pm – 5.00pm
• Definition of Operations and Maintenance / Capital Improvement Programme
> Best O&M and CIP Strategies
- Develop Asset Registry
- Assess Condition, Failure Modes
- Determine Residual Life
- Determine Life Cycle & Replacement Cost
- Set Strategy Levels of Service
- Determine Business Risk
- Optimize O&M Investment
- Optimise Capital Investment
- Determine Funding Strategy
- Building of AM Plan
• Wrap Up
Mind Mapping and recap

Day 2
9.00am – 10.30am
• Asset Management Framework
> Business Process
> Plans
> Strategic Initiatives
> Annual Budgets – Operating Budget & Capital Investment

10.30am – 10.45am Tea break

10.45am – 1.00pm
• Five Core Components of Asset Management
> Critical Assets
> Long Term Funding Strategy
> Current State of Assets
> Required Level of Service
> Minimum Life Cycle Cost
• Managing fixed assets
> Identifying fixed assets on a balance sheet
> Updating your asset register
> Understanding the valuation of assets with reference to depreciation and investment
> Utilisation of assets
> Disposal of assets
Case Study & Short Video Presentation

1.00pm – 2.00pm Lunch

2.00pm – 3.30pm
• Interrelation of Components
• What Conditions Make AM so Important
> Inadequate Capital Funding
> Aging Infrastructure
> Inadequate Cost Recovery Over Time
> With these Conditions, Have to Be Smart About When to Do O&M, Repairs, Rehabilitation, and Replacement

3.30pm – 3.45pm Tea break

3.45pm – 5.00pm
• A Few Key Benefits
> Better Capital Projects
> Capital Project Savings
> Best Customer Rate
• Group Discussion and Classroom Presentation
• Mind Mapping and Recap
---
Profile
---
TRAINER PROFILE - SURESH KUMAR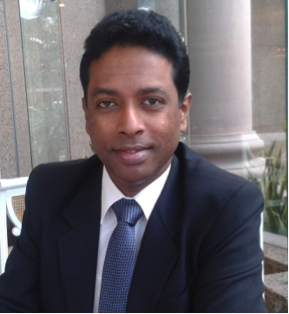 S. Suresh Kumar is a trained and certified Risk Management professional in the area of Supply Chain Management and Brand Protection. He attained his Bachelors Degree in Law from the University of Wolverhampton (UK). He then went on to be trained and certified as an auditor and practitioner in the specialized area of Risk Management under the auspices of United States of America Customs and Border Protection(CTPAT Standards); and; Transported Asset Protection Association (TAPA Standards), Asia. He is also a Human Resources Development Trainer certified by the Human Resources Ministry.
He is currently the Managing Director of Paradigm Resources (his own business entity), specialized in providing risk management / assessment services for internal / external associates; Consultation on Brand Standards / Management / Protection; Contract Management; Outsourcing & Subcontracting; and; Human Resources training and development programmes on various specialized topics, predominantly, Risk Management related subject matters, either on an one off or Project basis.
Due to his passion for training and knowledge sharing, he is also currently a Lecturer for Asia e University, lecturing both undergraduate and post graduate students on Risk Management module.
With his background of a law degree, he is able to invoke legal implications in his programmes to make it more comprehensive and value added substance. In addition, his fluency in English and Bahasa Malaysia enables him to conduct training programmes effectively in both languages.
Prior to his involvement in this field, the facilitator has wide working experience throughout his 15 years of working career in the specialized area of Risk Management, Security Management and Investigations (HR, Security (Operational and Information Security) and Safety, Corporate Governance and Ethics). Being a Head of Department in each of this portfolios, he has acquired substantial job related knowledge and experience in sectors comprising of Manufacturing, Telecommunications, Hospitality Management (Brand Standard & Management) and Contract Manufacturing (Brand Protection and Management). He is also a trained Workplace Counselor and by virtue of his portfolio of having to deal with people of different job hierarchy, he has very profound people management skills, negotiation skills and effective interaction skills. His previous employers and related portfolios were as follows:-
> Infineon technologies (M) Sdn Bhd – Security Manager (Backend Manufacturing Plant, Melaka)
> Celcom Axiata Sdn Bhd – Manager, Head of Risk Management (Nationwide)
> Rennaisance Melaka Hotel (Marriott International) – Loss Prevention and Brand Standard Manager ( Melaka Hotel Facility)
> Flextronics Penang - Loss Prevention Manager ( 5 Contract Manufacturing Sites in Penang)
Project Involvement and Lead
> Enhancement Project of Campus wide Access Control and CCTV System
> Anti Fraud Awareness Lead
> Information & Data Protection Policy and Enforcement Project Plan Lead
> Setting up Framework for Corporate Governance and Ethical Conduct
> Ethics Awareness Programme
> Social Accountability 8000 (SA 8000) compliance project
> Site enhancement based on established standards ( OSH, ESH, EMS,CTPAT, TAPA)
> Environmental, Occupational Health and Safety Management System for Site
> Environmental, Occupational Health and Safety Training for plant wide employees and Contractors ( Contractors Green Card Programme)
> ISO 14001 and OHSAS 18001 Environmental, Occupational Health and Safety Audit for Site and Contractor's Site (Quarterly Awareness Training and Compliance Audits0
> Campus wide risk assessment to support customer requirements and potential customer requirements, inclusive of external warehouse loss prevention requirements and compliance inspection based on EHS, EMS, PDPA 2010 and Supply Chain Security Standards (TAPA & CTPAT)
> Risk assessment for a newly Flextronics Research and Development Centre in Manila, Philippines based on on EHS, EMS, Supply Chain Security Standards (TAPA & CTPAT)
> Warehouse (Internal /External) Audits – Operations and Information Security Standards
> Transport Security requirement and compliance audit (Replacement of Third Party Escort Services with In built Security features)
> Outsourcing & Subcontracting of Business and Manufacturing Process
> New Site set up and critical infrastructure planning for the Flextronics Penang Mechanical fab.
> Setting up of Crisis Management Team and functionality in collaboration with the Melaka State Crisis Management Team
> Plant wide Access Control System & Digital Patrolling System.
> Security and Safety Enhancement Project for Chip Card Business at Wuxi, China.
> Sub-Contractor Site Business Process, Security, Safety and Business Continuity Standards Enhancement Project
- Munich, Germany
- Manila, Philippines.
- Nantong, China.
- Melaka, Malaysia
> Supply Chain Security Enhancement Project
- Warehouse (Internal/External) Audits
- Route Audit.
- Ground Handling at Cargo Area - Malaysian Airlines System (MAS), Manila Airport, Philippines &
Pudong Airport, China.
Professional Recognition
• Supply Chain Security Practices & Risk Management Methodology recognized, absorbed and gazetted by Royal Malaysian Customs as guidelines for Customs Golden Client application.
• Trained Workplace Counsellor
• Trained and Certified Information & Data Security Auditor
• Television interview by National Hong Kong Television (NHK TV) on Crisis Management of the missing Malaysian Aircraft (MH370)

---