---
---
Top 10 Industry Experts to Learn From
Workshops, Conferences, or Other Events
Talent Intelligence Sdn Bhd strives to deliver the best trainers and training materials for our clients. From soft skills development, to employee engagement related trainings, gamification strategies are now accessible to the South East Asia region.
The future of learning is here too.
Not only are our trainings designed to be interactive and engaging, but supportive too. We have the best industry experts who understands the importance of ones learning journey, growth, and needs to make an impact as an individual or in an organisation.
Being the first gamification training and consultancy provider, we are also very proud to present our list of gamfication workshops that are now
endorsed by the International Gamification Confederation (GamFed)
, which reviewed and determined the best practices of gamification to be applied in specific areas of HR. We have trained and developed our trainers using frameworks that were designed from the world top gamification gurus like Yu Kai Chou, An Coppens, Andrzej Marczewski, Pete Jenkins and many more to ensure practitioners' ability to gamify any processes and the content delivered is aligned with international best practices and standard.
To know more, sign up for any of the following workshops, conferences, or other events:

Or for any consulting projects, inquire us at info@talent-intelligence.asia
---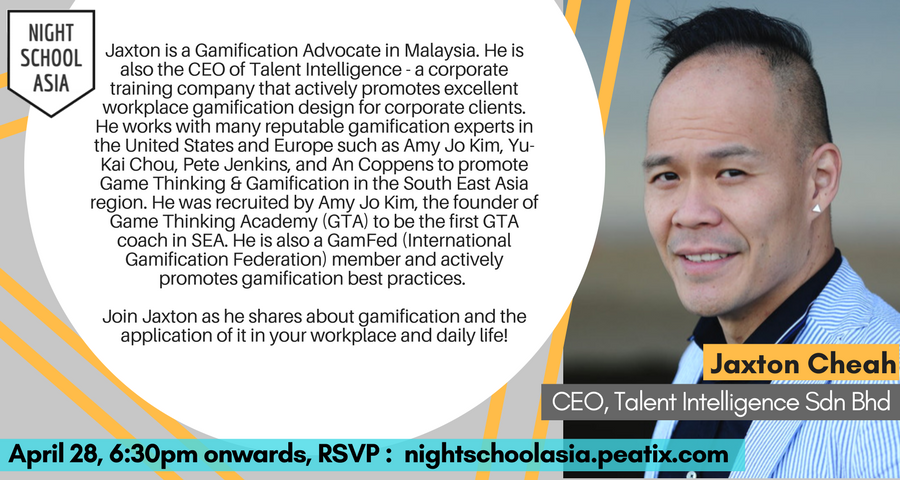 The Launching of Night School Asia
(Free!)
28 April 2017
- Are you passionate about learning how to build mobile apps but can't leave your day job?
- Want to know what Gamification in HR is all about?
- You have dreams of building your own empire but don't know where to start?
- Want to level up by ten folds in the digital marketing era but don't know how to?
Attend our first corporate night school opening party with Gamification in HR, Coding for non programmers, and Digital Marketing!
Wait for me! >>


Purposeful Play at Work
17 May 2017

Join us as we launch the new ORLIG Amaze Gamification CRM platform for contact centers.

Gamification in HR - by Elsie Mak and Vigneswaran Applasamy
17-18 May 2017

-
Is your company experiencing high turnover rates with your employees?
- Are your employees underperforming the work they are expected to do?
- Are your employees not complying to your policies?
- Are you facing difficulty in your recruitment or onboarding process?

Gamification in the workplace can help uncover what your employees want and how to drive them towards your business objectives.

Learning Fiesta
(FREE!)
1 June 2017
-
Managing Stress and Personal Resilience - Ida Hanim,
9am - 10.45pm
-
Developing Business Acumen - by Sekar Shanmugam,
11am - 1pm
-
Workplace Gamification for Managers - by Elsie Mak,
2pm - 4pm
Let's go! >> Email djae@talent-intelligence.asia to register your seat with us.
*Note that based on the understanding that the seats are limited and complimentary, we will charge a fee of RM50 for no-show.

Learning Fiesta
(FREE!)
8 June 2017
It's that time of year again for leaders out there to recharge and realign their goals. Join us at this Learning Fiesta for a 90 min preview to know how you can achieve them.
-
Coaching for Leaders - by Jeff Cheah,
9am - 10.45pm
-
Emotional Intelligence for Leaders - by Vigneswaran Applasamy,
11am - 12.45pm
-
Storytelling for Leaders - by Bharat Avalani,
2pm - 3.45pm
Let's go! >> Email djae@talent-intelligence.asia to register your seat with us.

*Note that based on the understanding that the seats are limited and complimentary, we will charge a fee of RM50 for no-show.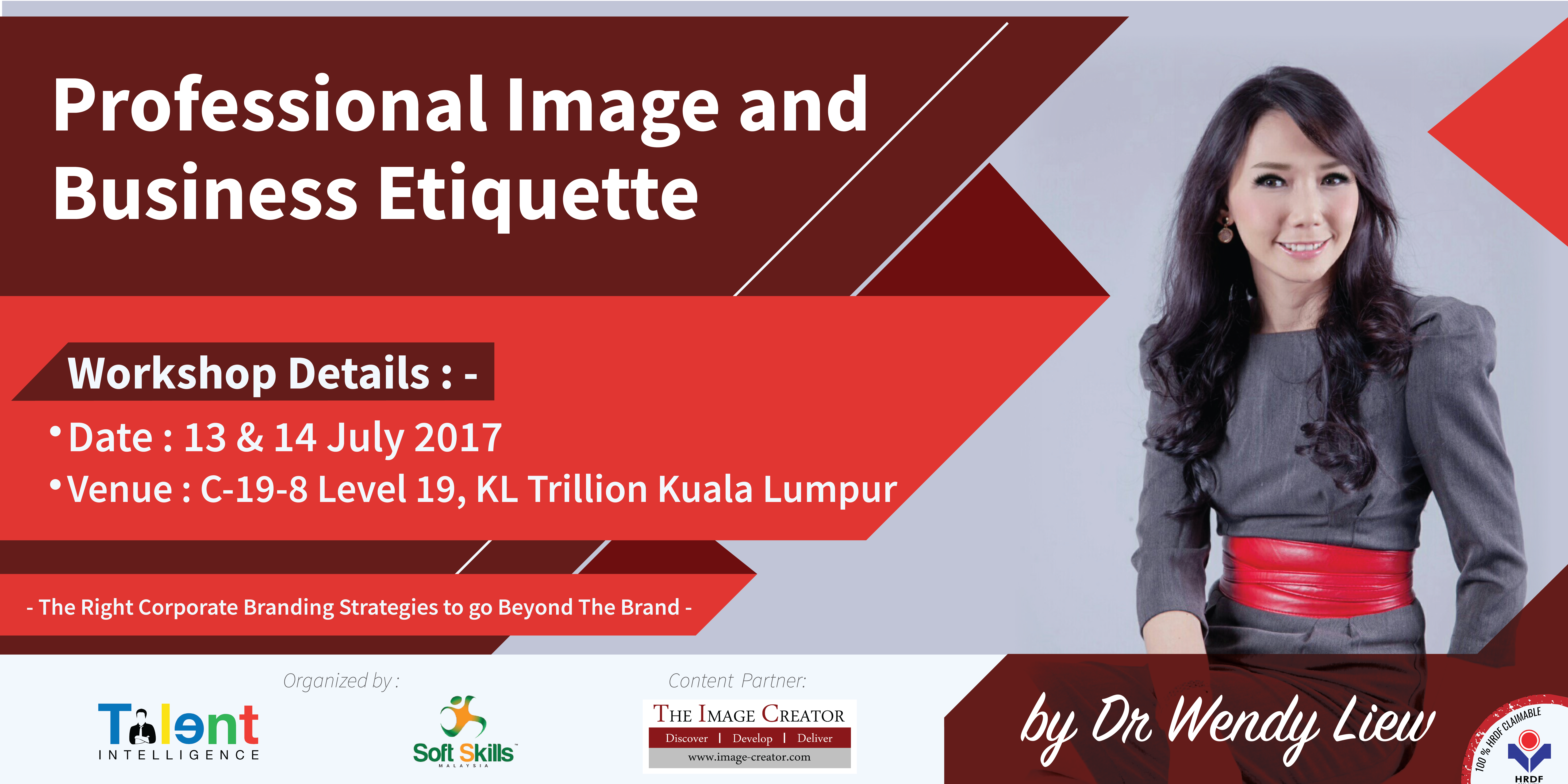 Professional Image and Business Etiquette
13-14 July 2017
MASTER
the following:
- Carry oneself with sophistication
- Exhibit high professionalism at work and with people
- Project a confident personality and mannerism that others will admire
- Create a professional image to leave a lasting impression on people
- Live up to one's company or brand's image
SPRUCE UP
with:
- Full Body Analysis
- Colour Analysis
- Personal Style Analysis
- Make-up Class
- Dry Cleaning Specialist Discount Vouchers
- BIOELEMENTS Programme Vouchers

2nd MECA South HR/IR Convention
18-19 July 2017

For more information, contact us at 07-235 7208. Or email your inquiry to mushirah@meca.com.my (012-797 5575) / sai.ramya@meca.com.my (017-592 6277).

Game Thinking - by Amy Jo Kim
14-15 August 2017
If you want to create compelling experiences in your products, services, or marketing campaigns that drive long-term engagement and empower your customers, Game Thinking is your roadmap and blueprint. For a long time, games have been teaching their customers to form habits and become immersed in their products. Learn how gaming companies use Game Thinking principles to "find the fun" and drive long-term engagement.
Our honourable and special guest from the United States, Amy Jo Kim, will be here to transfer her knowldege and expertise in Game Thinking. Catch Amy at our Game Thinking Asia (GTA) conference too below. Registrations are available now!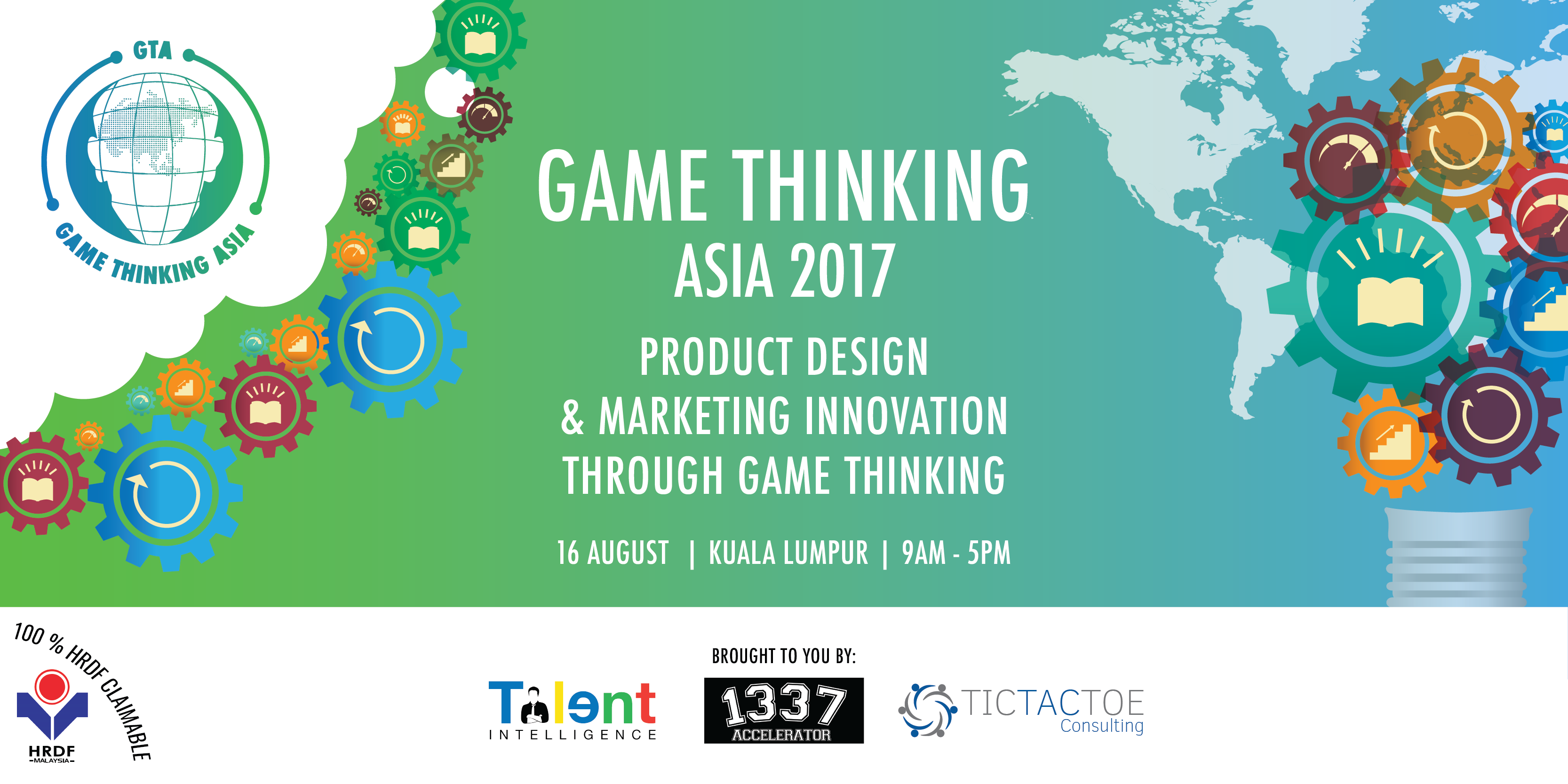 Game Thinking Asia (GTA)
16 August 2017

Game Thinking Asia (GTA) conference has been framed to help innovators and developers understand the fundamentals and competitive advantages of game thinking, how to prototype correctly and effectively for your targeted consumers, launch innovation successfully with feasibility and desirability to boost marketability, and increase your influence in Asia. Join us as experts from around the world shares what works and what doesn't. Meet with the game thinking, gamification, product design, and product development professionals. Consult and make long lasting connections. Advance your role and impact with the latest know-hows and business actions.

Talent Ecosystem Conference (TEC)
17 August 2017

Talent Ecosystem Conference (TEC) is designed and introduced to the HR Community in support of greater understanding of Malaysian and Global Talent. Understanding the synergy and dynamic of our precious talent is the genesis of effective communication between all the stakeholders in the ecosystem. Returning for the fifth year, TEC has become a highly anticipated HR Conference to foster openness in addressing dynamic ideas, connect in interactive discussions, and create lasting connections. With extensive groundwork and research from the current state of the industry and experts, Talent Intelligence Sdn Bhd is committed to bringing in the best speakers to present about the most relevant topics in the industry.

Join more than 300 HR practitioners, experts, and stakeholders at TEC 2017 for:
- Keynotes from thought leaders and industry experts
- Simulation of gamification in a conference environment
- Numerous insights on a variety of HR-related topics
- Networking opportunities, panel discussions and more

Designing Learning Experience with Gamification - by An Coppens
22-23 August 2017
An Coppens is back with us again for another golden opportunity to transfer her knowledge about Gamification for Learning. With her extensive experiences with gamifying processes in the learning and development scope, she knows best. Catch her at the other events too:
- Game Thinking Asia (GTA) Conference, 16 August 2017
- Talent Ecosystem Conference (TEC), 17 August 2017
Read her blog >>

Read about her past workshop with us >>
---
In-House Workshops

(NEW!)

:
Pete Jenkins is an international speaker, adviser and trainer in Gamification. Pete took the number one spot on the "Gamification Gurus Power 100" in February 2016. Pete is Chair of GamFed (the International Gamification Confederation). At GamFed he helps spread the use of gamification best practices to benefit as many people and businesses as possible.
To inquire about his in-house workshops below, email us at
info@talent-intelligence.asia
- Redefining HR through Gamification
- Gamification in Marketing & Creativity
---
Established in 2008, Talent Intelligence focuses on competency training and HR consulting services with gamification solutions embedded in experiential digital learning and employee engagement. Its content and structural gamification will engage learners beyond traditional ways for better knowledge retention, sustainable engagement, drive behavioral change, and build new habits. Together as leaders alike, it will build a sustainable talent ecosystem in Asia.
---